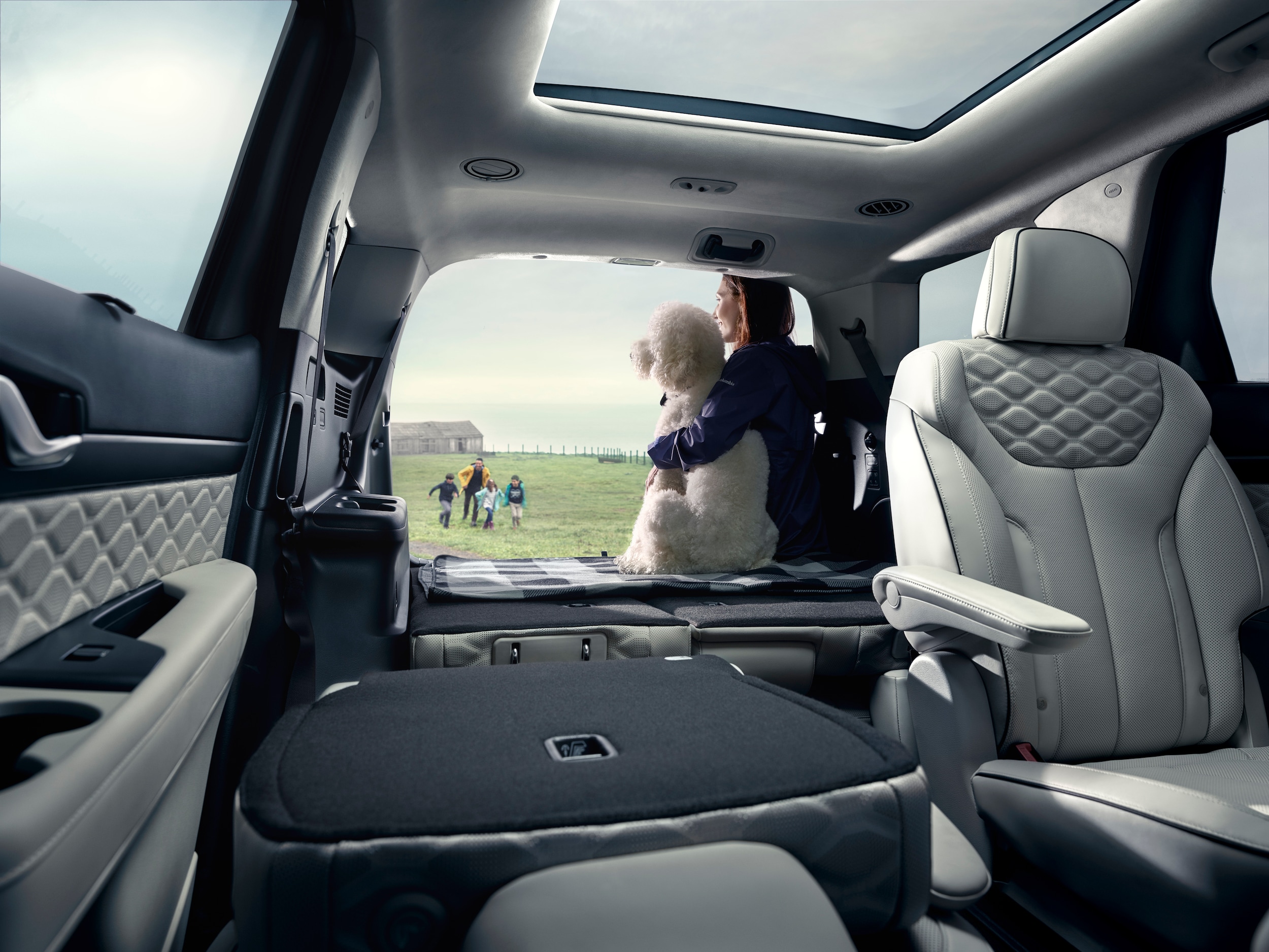 ​The introduction of an all-new Hyundai model is sure to get people excited, and we know this is true for the arrival of the new Hyundai Palisade around Portland, ME. This three-row Hyundai SUV slides into the lineup as the largest SUV from the brand as well as its flagship SUV, and it shows that with stunning looks inside and out. Of course, as an all-new model, the Hyundai Palisade has a long list of innovative features too. See more on the Hyundai Palisade details with our info below!
What to Know About the Hyundai Palisade in Westbrook
With seating for eight, the Hyundai Palisade is a perfect SUV for larger families or just those that need lots of space for their kids and all the items they need with them. As the flagship SUV, the Hyundai Palisade also offers some of the finest automotive materials as there are available quilted Nappa leather seats and stylish interior trims showing off its modernity. Throw on a long list of comfort features and technologies that can aid drivers with navigation, safety features, and more, and you can see how good Saco Hyundai Palisade drivers have it.
What else makes the Hyundai Palisade ideal for Maine? Well, the V6 engine and all-wheel drive with mode select help with all the different terrains and weather conditions we see around South Portland, and all that cabin space helps when bringing tents and more gear for family camping trips. Plus, the Hyundai Palisade has a terrific suite of driver-assist features coming standard, so you aren't paying extra for peace of mind.
There is a lot to love about the new Hyundai Palisade, and if you'd like to learn more about all that it has to improve your driving experience, you can visit our Hyundai dealership near Lewiston, ME!